⎯⎯Public Writing⎯⎯
Public scholarship and academic essays written for a general audience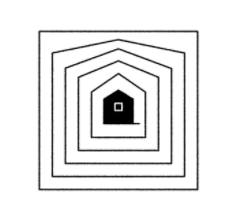 "Crafting Selves: Elia Alba's Supper Club and the Politics of Home(place)"
In
The Supper Club: by Elia Alba,
edited by Sara Reisman, George Bolster, and Anjuli Nanda (Hirmer Publishers, 2019)
This
chapter
explore the role of blackness, aesthetics, and black representation in Elia Alba's art practice. The essay draws on bell hooks' essay "Homeplace: A Site of Resistance," to imagine Alba's Supper Club as a radically subversive environment.
"Black Lives Under Surveillance"
Public Books
(December 2016)
A review
essay
on Simone Browne's
Dark Matters: On the Surveillance of Blackness
and Keeanga-Yamhatta Taylor's
From #BlackLivesMatter to Black Liberation
that draws connections between race, surveillance, and capitalism.
"Black Erotics: A Conversation"
YoYo (so4 2012)
An interview with Jennifer Christine Nash and Mireille Miller-Young on racialized pornography, pleasure, and the politics of representation.