⎯⎯Research⎯⎯
Current and ongoing research projects
Routes of Race, Resistance, and the Geographies of Belonging in Oakland, California

This project explores the various ways Black Oaklanders have historically developed a landscape of cultural spaces, both materially and discursively, that catered to the city's large Black population. In the face of increasing change resulting from gentrification and other economic policies that have instituted the rapid displacement of communities of color, this project seeks to understand the roots of Black political resistance that laid a foundation for the current affective economy organized to reclaim space through socio-spatial public cultures, youth politics, and the aesthetics of Black life in Oakland. An interdisciplinary study that examines the complex ways in which uses of space and placemaking practices inform productions of knowledge and power.


Race and the Spatial Aesthetics of Gentrification
This project considers how the dual processes of racialization and aestheticization in a postindustrial, cultural, and economic climate undergird the rapid gentrification in global cities. The relationship between aesthetics and urban processes has become increasingly recognized in geography and urban studies research. However, gentrification is still frequently seen as a primarily economic impact of a growing economy, which avoids questions of how difference plays in the devaluation and disposability of certain populations and the privileging of others. The project, in advancing the mutual constitution of gentrification and aesthetics, considers not only the ways that aesthetics are tied to rapid urbanization, accelerated through gentrification, but also the complex strategies enacted by marginalized populations to resist the processes of urban displacement and dispossession.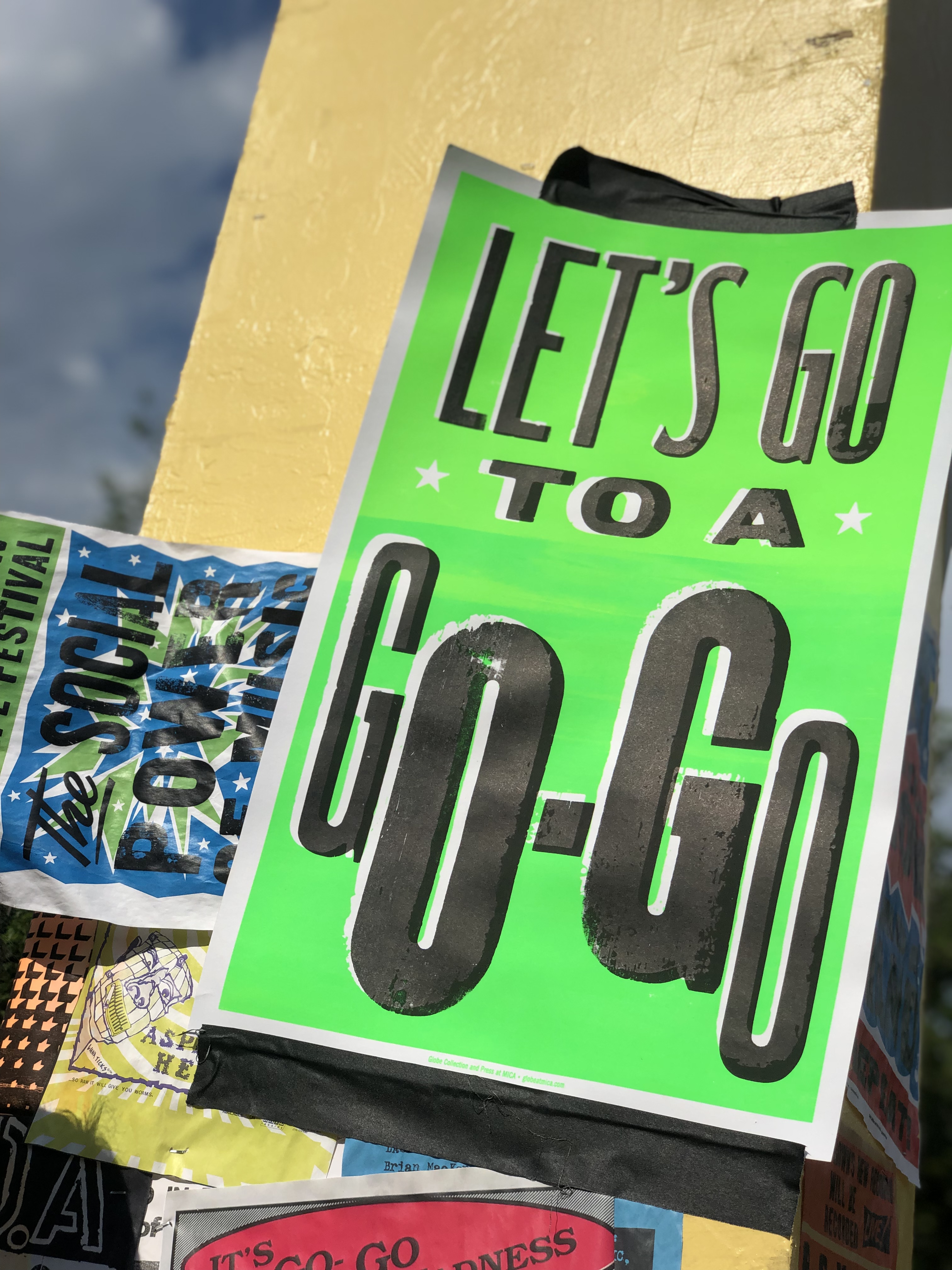 Reclaiming the Chocolate City: #DontMuteDC and the Soundscapes of Gentrification and Resistance
In Washington, D.C., the most intensely gentrified metropolitan city in the U.S., Black residents have experienced unprecedented levels of cultural and physical displacement since 2000. Because of gentrification, the first "chocolate city" long been defined by its blackness, has experienced shifts in the economy and commitments by the local government, that privilege policies that facilitate the displacement of Black families. This project analyzes the anti-gentrification movement, #DontMuteDC, how Black people challenge the processes of gentrification by reclaiming space and resisting capitalist dispossession. While conducting interviews for the Smithsonian's #DontMuteDC Oral History Project, I explored the movement's emphasis on go-go music as a placemaking device, which I argue disrupts structures governing and managing normative space.